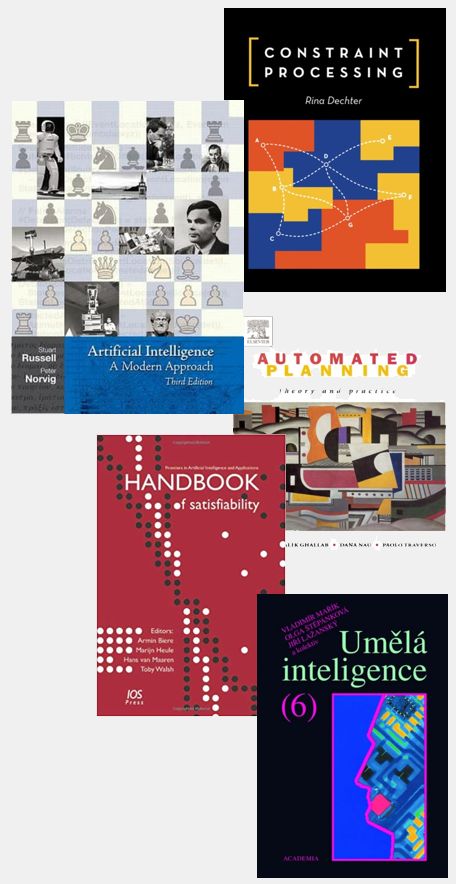 Advanced course in artificial intelligence (NI-UMI). The course covers in-depth selected topics in artificial intelligence. Suitable for master students.
The following topics will be covered among others:

problem solving, constraint satisfaction and search
satisfiability and logic reasoning
planning and acting, problem modeling
motion planning and robotics
The course is provided in the Czech language and is accompanied by a seminar. Attandants can chose one of several seminars taught in Czech.
References:
Peter Norvig, Stuart J. Russell: Artificial intelligence: a modern approach (3rd edition). Prentice Hall/Pearson, 2009.
Decher, R.: Constraint Processing. Morgan Kaufmann, 2003.
Ghallab, M., Nau, D., Traverso, P.: Automated Planning and Acting. Cambridge University Press, 2016.
Biere, A., Heule, M., Van Maaren, H., Walsh, T.: Handbook of Satisfiability. IOS Press, 2009.
Lažanský, J., Mařík, V., Štěpánková, O., a kolektiv: Umělá inteligence (1) - (6). Academia, 2000 - 2013.
The course is usually scheduled in winter semester. Lecture slides and additional information can be found on: Course Pages.
Overview of attendance and activity points of students at my seminars is listed on a separate page (password protected).